Surviving stillbirth
by Heather Wilson, Co-Founder, Kennedy's Angel Gowns
We're pregnant!
Kennedy was so loved that she had three baby showers; one in Rhode Island and two here in Virginia. With all of the love, support, and gifts we were able to set up her nursery. All her clothes were washed and put in her white wardrobe. The theme of the nursery was butterflies and the colors were pink, white, and beige.
Everything was perfect, all of the hopes and dreams we had to watch this little girl grow up in this room kept our hearts full of wonder. Her brother Little Demitri had been an only child for 13 years so you can imagine the excitement to finally have a sibling. Although I did not give birth to him he is my son (we don't use the term "stepchild" in our house) and I love him like my own. Our family was about to grow and we could not be happier and full of anticipation.
Pregnancy wasn't easy
I'd have to admit my pregnancy wasn't the easiest pregnancy. I had morning, afternoon, and night sickness and discovered that I also had preeclampsia, so I was being monitored very closely. In fact, I was having a non-stress test performed every other day and had my last one less than 48 hours before. The test results showed that she was doing great and there were no concerns. Although I was on bed rest, for the most part, I was doing well and enjoying my pregnancy.
No movement
I can vividly recall the events leading up to the day I delivered Kennedy. I can remember not feeling movement in my belly and calling my husband who was working an overnight shift at the fire station. He reassured me that everything was fine and that he was on his way home to get his baby-girl to kick for her daddy.
I can remember not feeling movement in my belly

Heather, Kennedy's mother
Demitri always had a way with Kennedy; he was always able to get her to move by talking to my belly. She loved the sound of her daddy's voice. As soon as he came home he started talking to my belly with such hope in his voice. When she didn't move he went to the kitchen and grabbed orange juice for me to drink…still no movement! So we called our doctor who instructed us to head straight to the hospital as a precautionary measure.
I prayed so hard in the shower as I prepared to go to the hospital. With tears in my eyes, I asked God to protect my baby girl, to make sure she was okay. I wanted to believe that she was just sleeping and our trip to the hospital just be a quick hook up to the heart monitor to tell us she was doing great and ready for her delivery the next week.
We drove to the hospital to face the unknown. My youngest sister, Tiffany was with us, she and Demitri were so positive, they were certain that she was just fine. In my mind I was not totally convinced that everything was okay; I guess it was my mommy instinct.
At the hospital
Fast forward to the short 15-minute drive to the hospital that seemed like an eternity. We went directly to the maternity floor and were immediately hooked up to the Fetal Doppler heart monitor machine. One by one the nurses walked in and out of our room; changing the machine to make sure it was working properly.
My sister and husband still remained optimistic and hopeful, and I was still silently praying and somewhat numb to everything that was happening around me. After about an hour of trying to find Kennedy's heartbeat, they sent in a doctor. It was the on-call doctor I had never met before, but she was about to deliver the worst news any parent could bear to hear.
Doctor delivers the news
The doctor was a total stranger to us and in a calm voice she looked at us and uttered the words, "I'm sorry to be the one to tell you that unfortunately there is no heartbeat. Your daughter has passed away." Then, "I will give you two a moment to digest this information and will be here to talk to you when you are ready."
She left quietly, I sobbed uncontrollably, and my husband lost it–he threw his cell phone across the room, tossed the chairs, and broke down crying. I have never witnessed him cry like this before. He went through every emotion possible and it was awful to watch. It was unbearable to watch him grieve for his baby girl. I could do nothing but cry; I sat there in disbelief. I couldn't talk, I couldn't move, all I could do was cry. The silence and pain were truly unbearable.
Time to deliver
The doctors came in soon after and then informed me that not only had my baby died, but I had to deliver her. Kennedy was my first child so I had no clue what to expect in regard to delivery, let alone the delivery of a deceased baby. What would she look like? What happens next? How will I go on without her? These were just a few thoughts that ran through my head.
The doctors prepped me and I went into active labor. The first person I called was my mother and I had no words and she had very few herself. I remember her encouraging me to stay calm and that she was on her way (from Rhode Island and would be there in 10 hours). I thought I would deliver Kennedy before my parents arrived, but I didn't.
After 25 hours of brutal labor (my blood pressure skyrocketed so high the doctors were concerned that I might have a stroke) on August 17, 2009, Kennedy Milan Wilson was born silently into this world. Our beautiful, perfect, 5-pound baby girl was born. I was 35 weeks pregnant when I delivered her.
After delivery
Kennedy came out in just two pushes. She was perfect, she was mine, and I loved her so much. She was everything I prayed for. My doctor placed her in my arms and I held her and cried so hard that it hurt. It was hard to breathe. I was overcome by her beauty and overcome with emotion at the same time. I gazed into her beautiful brown eyes and kissed her.
I wanted this to all be a bad dream; this was not how our story was supposed to end.

Heather, Kennedy's mother
I wanted this to all be a bad dream; this was not how our story was supposed to end. Instead of planning her future we had to plan her funeral. We were told that Kennedy died from placenta abruption, but that diagnosis didn't make it hurt any less. The pain was still there and a part of me had died with my baby.
Funeral planning
Unfortunately, I was too sick to help with the funeral planning so my mother and husband made all the final arrangements. One thing that stuck out to me was it was merely impossible for my mother to find an appropriate dress to put her granddaughter to rest in. She could not find an infant burial gown that fit my angel. She searched high and low and even tried doll clothing which was still too big. My mom did the best she could to honor her granddaughter and found a dress that was big, but the smallest and most appropriate white dress and bonnet.
Our Rainbow Baby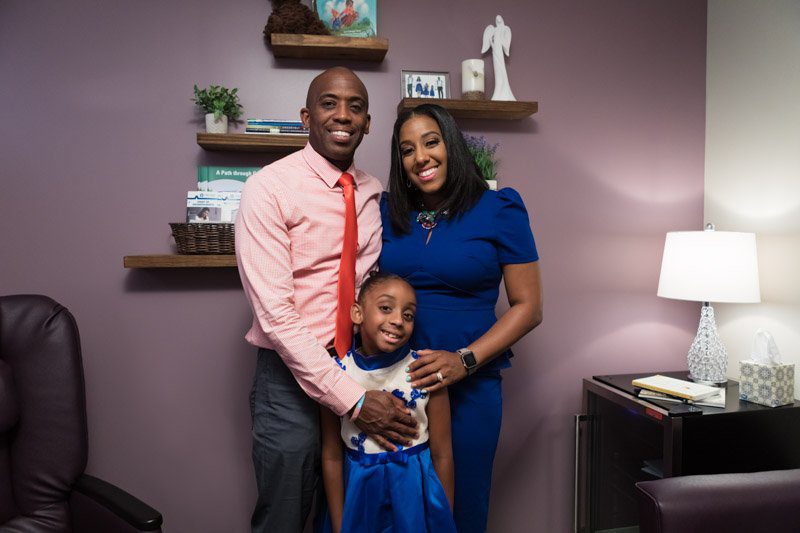 We now have a rainbow baby, Ryleigh Milan Wilson who was born on December 18, 2010; her middle name was passed down by her older sister who continues to watch over her and our family daily. A "rainbow baby" is a baby that is born following a miscarriage, stillborn, neonatal death or infant loss. A beautiful and bright rainbow follows a storm and gives hope of things getting better.

When we see a butterfly we know that Kennedy is near and it comforts us. These butterflies tend to appear when we need her most or when we are reaching milestones and for that, I am truly thankful. Kennedy Milan Wilson, we will never forget you. Little Demitri, mommy, Ryleigh, and daddy will continue to honor and cherish your memory forever!